Steps towards the best ways to advertise on Facebook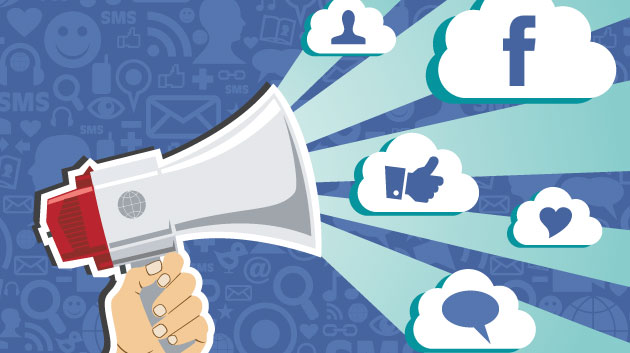 Facebook is the most popular social networking site with 1.32 billion active users per day, so paid Facebook ads are the most popular social media ads, and they are the cheapest in terms of cost when compared to other social media ads or Google Adwords ads. The owner of a project or marketing manager you should know that 93% of online advertisers prefer advertising funded through Facebook and there are more than 50 million projects have a page on Facebook. From the experience of Facebook ads and the contribution of us to entrepreneurs And youth, we offer you .. The 7 steps  that in our opinion leads to the best ways to advertise on Facebook
First: Set the goal of your ad(Marketing Objective)
You should know what you are waiting for behind your ad before you activate your advertising campaign on Facebook Business. Is your goal increasing followers? Or increased interaction? Or increase conversions or collect customer data, or, or, … Facebook Business helps you when creating your ad to determine its goal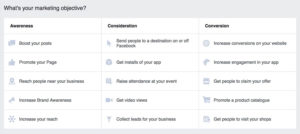 Second: Know Your Target Audience
Good You can advertise Facebook by determining who your ad will appear to from its users, by means of numerous and accurate options that evolve over time. The narrower your goal is, the stronger your results and the higher returns. A question you ask is "What is your marketing goal?" It also gives you choices for a variety of key objectives, and may delve deeper into subtler choices.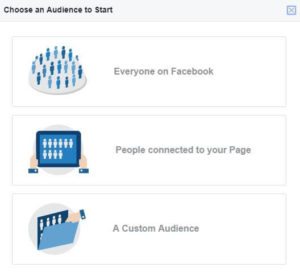 So far, there are three basic options Facebook Business offers in targeting: – Core Audience
This selection makes it possible to target viewers through: Demographics, ie on the basis of age, gender, social status , Place of work, job title, and more.b / Location (location), you can target specific provinces, neighborhoods and countries where you want to spread and sell.J / Interests, you can target people interested in a particular area, subject, hobby or …. (D) Behaviors, targeted people based on their purchasing behavior recorded online or based on specific activities Rssounaa.
Custom Audience: – This choice makes your ad go to the browsers you already know from the ground. You target users linked to you through one of the following three sources: A / Previous customers have contacted you or bought from you. B. Visitors to your site, these are considered customers Potentially strong.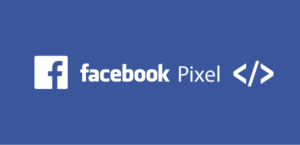 Similar Audience (LookAlike Audience): – This feature makes Facebook help you reach an audience it sees is similar to your customers and contacts, which gives great potential for sale and increase your customer size by increasing access to people who may be interested in the above.
Third, grab the user's eye The design used in Social Media ads is one of the most important factors that help to drain it or vice versa. It is your first input to attract the attention of the client. Use an artist designer who knows the meanings of colors and their effects on the viewer. Take care to reduce the text content in the design as much as possible, it increases the access and interaction, and your focus on delivering your marketing message strongly, and of course, if you use images to be high quality.j / users of your application in case you own one.
Fourth: Type in the form of the ad and its target audience Facebook allows you to run one ad more than a different image, and if you read the analysis of the analyzes will know which ads beg to stop the customer when he passes it quickly, then give this advertisement priority in the work and stop the ads, Or hire a company that specializes in managing paid advertising campaigns
Fifth: Use the Call To Action to ask the viewer to do the post to make your ad likes to do from the ground, often it is the last payment that makes the client come out of his wallet and pay you an announcement about the need for the products or services offered to him. Use keywords such as (click here, contact now, try this method, improve your results in search engines, supply your sales, lose weight immediately), or ask a question that provokes their answers, and always make the CTA accurate in its meaning and requests. On the essence of the feature you provide, and make sure that the results of your ad on Facebook will improve a lot.
Sixth, a good budget is devoted to Facebook. Its biggest selling goal is to make more money by achieving satisfactory results for advertisers and encourage them to invest more in marketing through the site. Therefore, the reach of the advertisement is weak if a modest budget is allocated. The greater the reach of targeted Facebook users, in the sense that the cost of access to one hundred users decreases as the budget of the advertising campaign.
Seventh:
Many research studies have shown that the public is reacting to the ads that come to it. It shows that people are motivated against preconceived persuasion attempts and are uncomfortable until someone directly announces their product. They may feel that they are dealing with someone Its gain lies in the emptying of what is in their pockets, and this sometimes leads some of the advertiser to the extent of acting offensive or at least close the discussion. How many times did I stop when I posted on Facebook and saw a lot of comments and comments? Often such a declaration will not be seen as mere propaganda.
To convince the viewer or Facebook user of the actual benefit he will buy from you better than to ask him to buy what you sell, make sure to provide a real addition through the advertisement. In the end this was an attempt to provide us with some help with tips that we find very important when you create If you want to write more articles, we can support this article on your accounts, thanks and support to Arab marketers wherever they are.