Websites Are They Important? And why?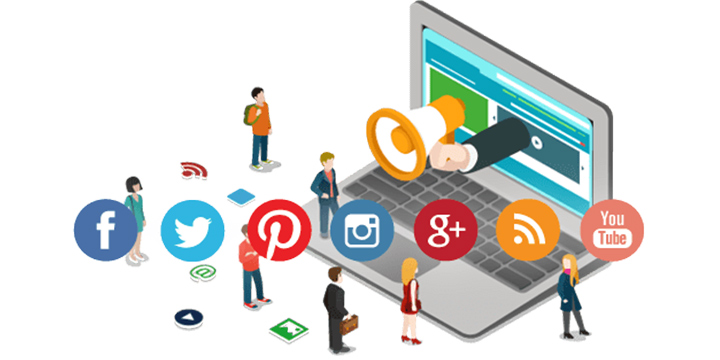 Why did not you create an Internet site for your company or organization? For years, we did not know anything about the Internet, but it was soon discovered that it was especially important in the field of business and marketing, which then developed into the use of the Internet as an advanced means of advertising in business, Creating a website for your project, whether small or large, is a necessity. The site is the modern facade that reflects the value of your project.
The web site is less expensive and more flexible than publications.

It does not recognize boundaries.

The website makes you never use the "closed now" clause to help you build your credibility.

It provides convenience to your customers and makes it easy to reach you at any time and in every detail.

The number of potential customers is not provided by other means of advertising.

It also attracts suppliers. It protects the name of your company and your brand.

You can know your clients' opinions accurately and at no additional cost.

The web site is your first gateway to the field of marketing, which is the latest and highest in marketing investment returns .
Creating an excellent website and printing your title on all your publications will not be a sufficient reason for your customers to visit. Rather, it is necessary to design a website with a clear marketing message about your service or product, as well as marketing your customers to visit (e-marketing) An average quality web site visited by 1,000 more useful visitors from a site visited by only 100 visitors. "Website analysis is a process of measuring, compiling and analyzing Internet data in order to understand and enhance the effectiveness of the website, so it is a very important process to achieve the goal Origin The site for it and to raise the return on investment through the activity on the network Alnkabuita.
The information we get from the analysis of the site are many and  important, including
The number of zawars and their distribution on the hours of the day, the days of the week and the month, as well as their classification geographically and qualitatively (male or female) in addition to dividing them with age segments.
The average length of time spent by the visitor on the site and the number of pages he browses represent a measure of customer satisfaction about the content of the site and And visitors as well as the number of visitors who left the site as soon as they visit without visiting.
The cities and countries of the visitors to the market are available to study the presence of a request where we can consider the proportions of visitors similar to the proportion of expected customers.
Sources of customer visits (social networking sites accounts – search engines – Direct Download P – ……….) Keywords that the customer reaches us through the search in Seat.alojhzh used engines (-mobail PC – Tablet) different operating systems.