How to reach the target customers on the Internet?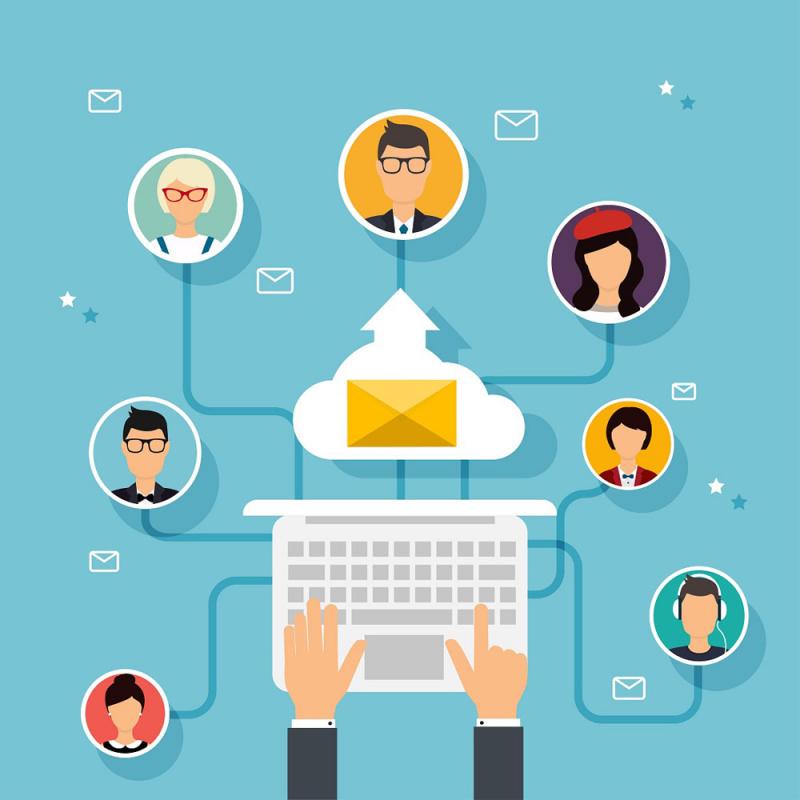 Add a link to sign up for the signature in your email
Email the content
Let us here connect the matter with a practical example, to assume that you own your online store and you have already followed the above tips to create your email list now:
How to send messages
What are you sending
When to send and at what rate
How to send messages: As we mentioned, sending mail messages in large numbers, you need a tool to implement this, and we have advised the Mail Chimp method, and through this tool and others, attractive emails can be created through the email editor and sending to an endless number of subscribers on your list with the press of a button and not This is an advantage.
What to send and at what rate: At least 70% of your messages will be offers of special products, such as:
Today's offer: They are daily offers that are specific at a specific time and have a big discount such as 30% or more. You can implement these offers easily on your online store, and you must send these offers daily to existing subscribers.
Featured products: It is a group of products that you choose and send on a weekly basis to existing subscribers
Newer products: These are your most recent products, and these can be sent monthly
Related Products: It is to send your customers products related to other products that they have purchased and these are sent after one or two days after completing a purchase.
Content marketing
You may have heard about this term many times, content marketing, which is the most powerful means of marketing currently and which are now adopted by all successful companies of all sizes and fields, and in short:
"Create and publish useful content with the aim of attracting target customers"
Example: Issue useful articles about areas that your customers care about and related to, for example, if you are a store owner who specializes in selling makeup, blogging in this matter will be a great source for visits and thus sales.
Types of content
Articles and blogging: write useful articles on areas that your customers care about and related to, for example, if you are a store owner who specializes in selling makeup, blogging in this matter will be a great source of visits and therefore sales and the most important thing in this matter is to continue and not just write a number Of the articles at the beginning of your project and then stop, yes, it has achieved 100 thousand dollars and more only in continuous and organized blogging and you will find a full explanation of the previous link in this regard
Pictures and info graphic: This is another kind of very useful content and the best place to post it is social media such as Twitter, Facebook, Instagram. Let's go back to the example. Our online store specializes in selling makeup, i.e. it is cosmetic, publishing pictures of new hair styles, pictures of ways of makeup, Etc. All of this is useful content that will attract your target customers.
Videos: They are very strong, good videos will send you direct sales, and many statistics indications on 30% of the sales of some stores are made immediately after a customer watches one of the promotional videos, but what is meant here is not the advertisement, any video advertising, but what is meant here is the video with useful content and To return to our example of illustration in a practical way, released a video showing one of the makeup artist Artist, performing the beauty of some of your products.
Short texts: These are the big brands that you usually find on Twitter and are often news, or quick and brief information.
Social media marketing
"It is, in short, to create and publish content on social media to reach your marketing goals."
E-marketing starts with a simple plan
Here are some questions that base your marketing plan on social media:
What do you wish to achieve with your marketing campaigns on social media?
Who are your target customers and where to find them on social media
What is the marketing message you want to send via social media
The quality of your work determines your marketing strategy through social media, for example if you are in the field of e-commerce through Facebook & Instagram, it will be your best means, and if you are in B2B business, LinkedIn and Twitter will be the best.
So how social media will help you in marketing
Social media can help you achieve many marketing goals, including the following:
Increase the number of "traffic" visits to your website or online store
Increase the Conversion Rate using the so-called Social Proof
Create and publish your branding branding
Improve communication between you and your customers
How to increase the number of visits to your "traffic" website through social media
Make a permanent posting with good content with links from your site or your online store, and this will inevitably increase the volume of visits from two sides. The first is those visits that you will receive directly from the publication itself and the other, which you will find after the arrangement of your site appears in search engines due to only good interaction on Related posts on social media